Journal #3 – The Sights & Sounds of Port Royal
10 June 2023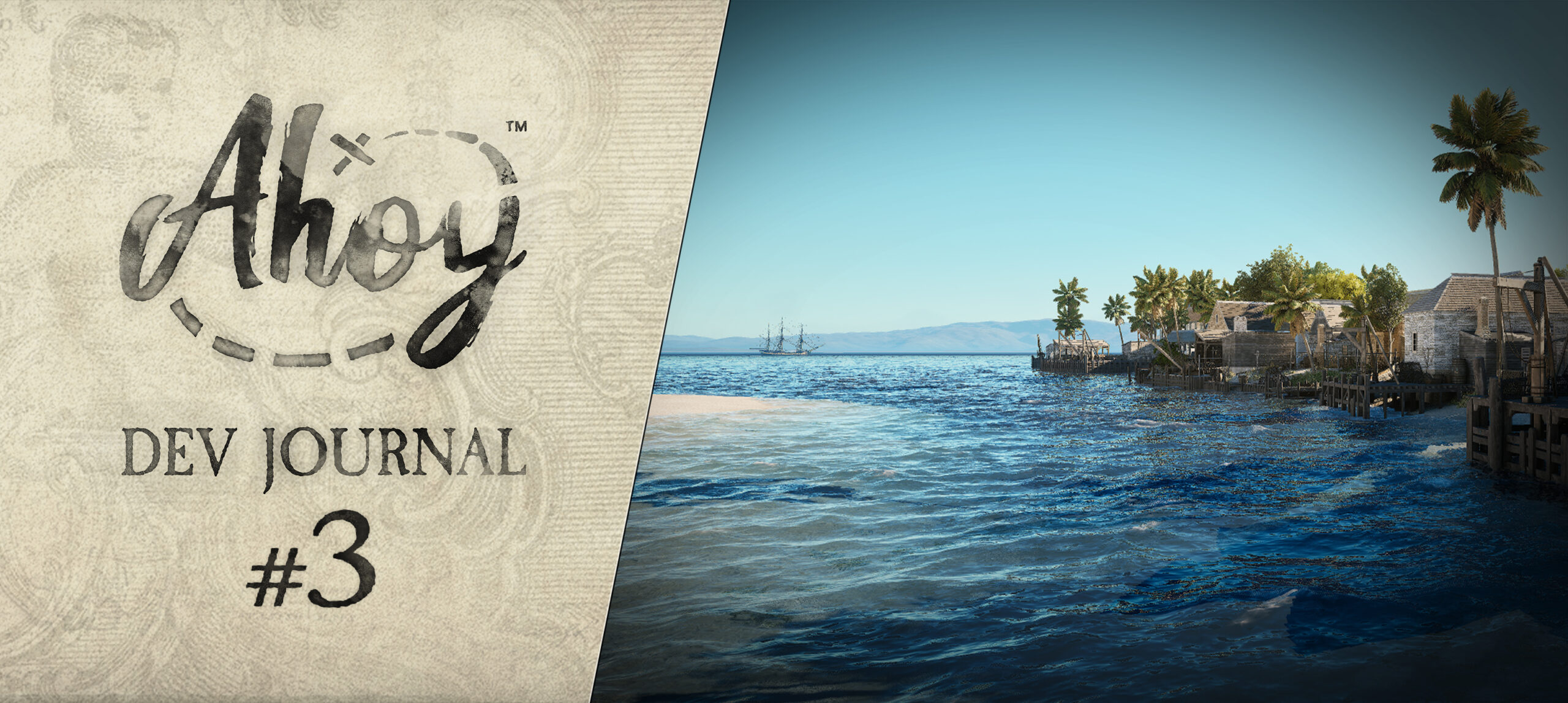 Welcome to our third monthly Developer Journal. Each month we take a moment to talk with you about the development process and progress from the past month, while also highlighting contributions from the Ahoy community.
Last month we spoke about the in-depth processes that go into bringing our port locations to life. The team pours so much effort into every detail to ensure each location will feel both accurate as well as alive.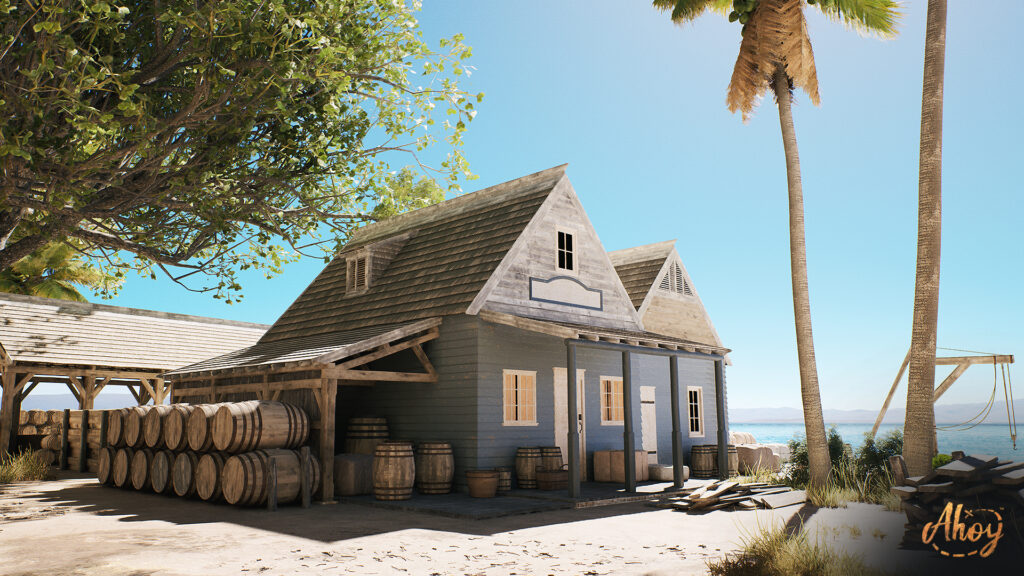 Port Royal represents a significant amount of work from across the team. It has been a huge learning experience for many of us, and has allowed the team to develop certain pipelines to make future ports a little less of a marathon to complete!
This month we wanted to showcase some of the work that has gone into Port Royal so far, and if a picture is a thousand words, a video must be a thousand pictures… Right? (Well actually, this video took over 50,000 before it was edited together…)
Without further adieu, we'd like to present to you our first video showcase of Port Royal:
What can we see?
Developing Port Royal has primarily been an 'environment art' endeavour so far. While the team continues to grow which enables us to explore character art, animation and other aspects of the experience – Port Royal represents our vision for how locations might look in Ahoy.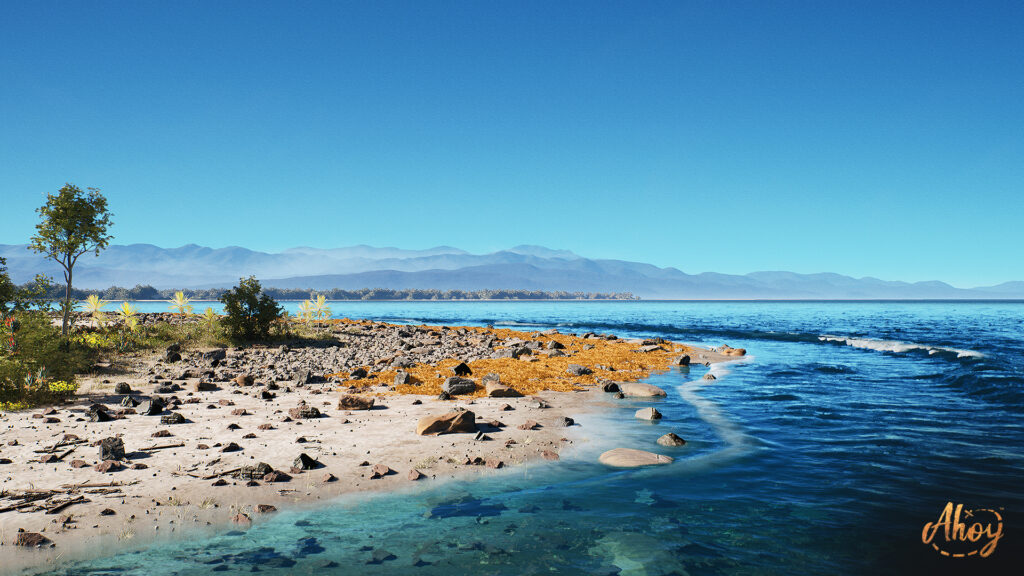 As such, this video shows various views of the town without the introduction of citizens (or even animals) walking around. This is something that will come later, and we're excited to see how much more life will be brought into the environments through these additions.
This video is also the first time we get to hear some of the Ahoy soundtrack!
The piece in the video is called "Home", and is composed by one half of our composer duo, Jens Blankenberg. We're very excited to share more music as Ahoy develops.
What is left to do?
Well, besides the obviously missing occupants of the town, there are many other details that we are still planning to add. One process that has not begun yet is "Vertex Painting". This method allows us to paint surfaces in the game engine to add additional detail and depth to otherwise fairly plain, clean or repetitive textures.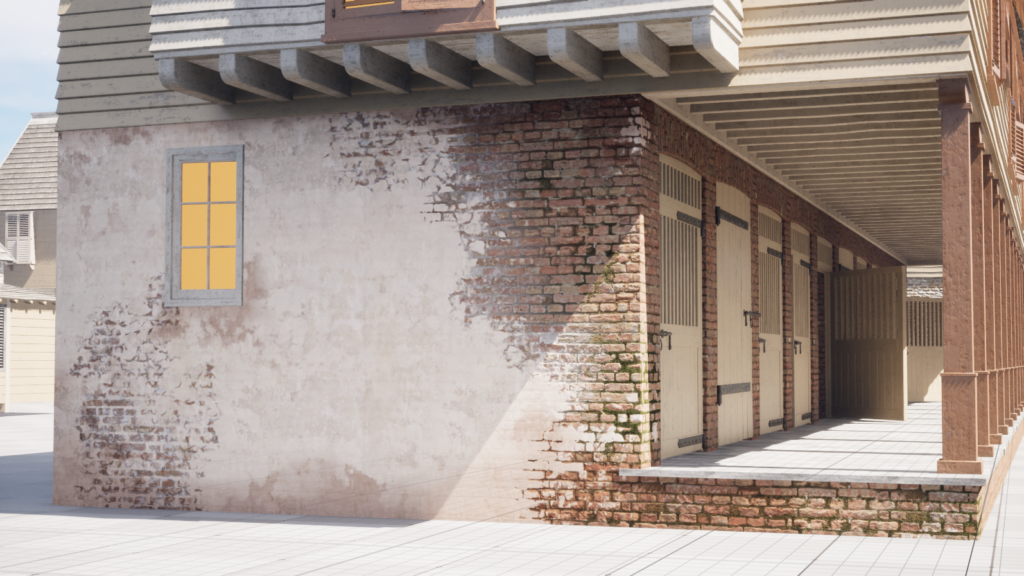 As you can see in this early test of this process, this adds a significant amount of control. Each building can feel far more uniquely 'lived in', and this will certainly help to add more detail to our ports.
Secondly, we'll be reworking the 'Time of Day' system. Right now, as you can see in the video, the lighting is fixed to roughly midday. This creates that feeling of a tropical vacation we are often after, but with a more dynamic time of day system we will be able to see Port Royal throughout the 24 hour cycle, and see the lights turn on as the sun sets over the horizon.

Time of day, weather and the movement of the celestial bodies all play a huge role in the regular gameplay of Ahoy as well. Whether it's navigating by the stars, or spotting an incoming storm, these systems are really the backbone of the game and so it will take us a while to get it right!
Finally, if we're excluding characters for the time being, is the gameplay portion of the Port Royal Experience. While the P.R.E will be limited in scope, there are certain gameplay features that require implementation before we can release this experience to Contributors.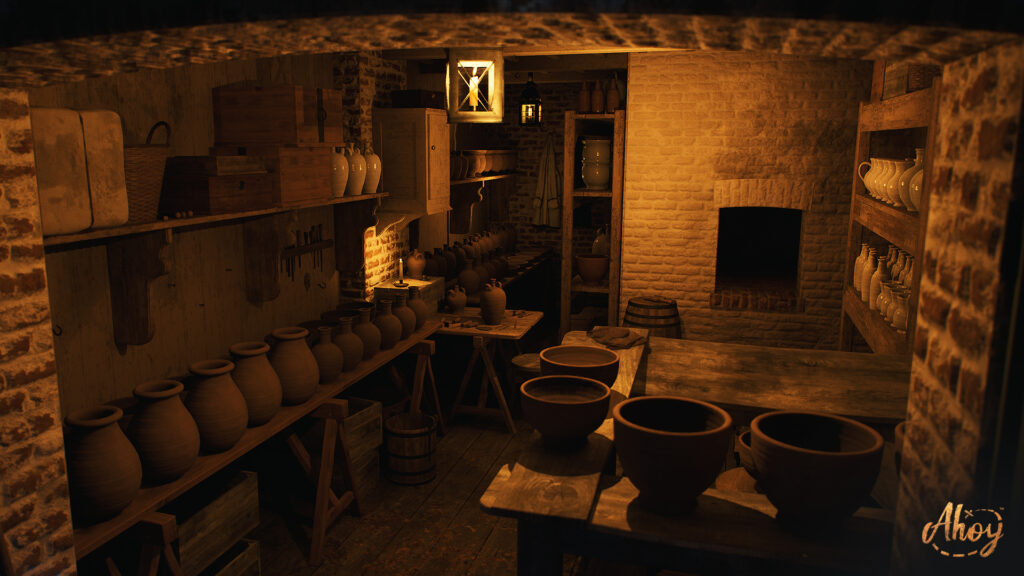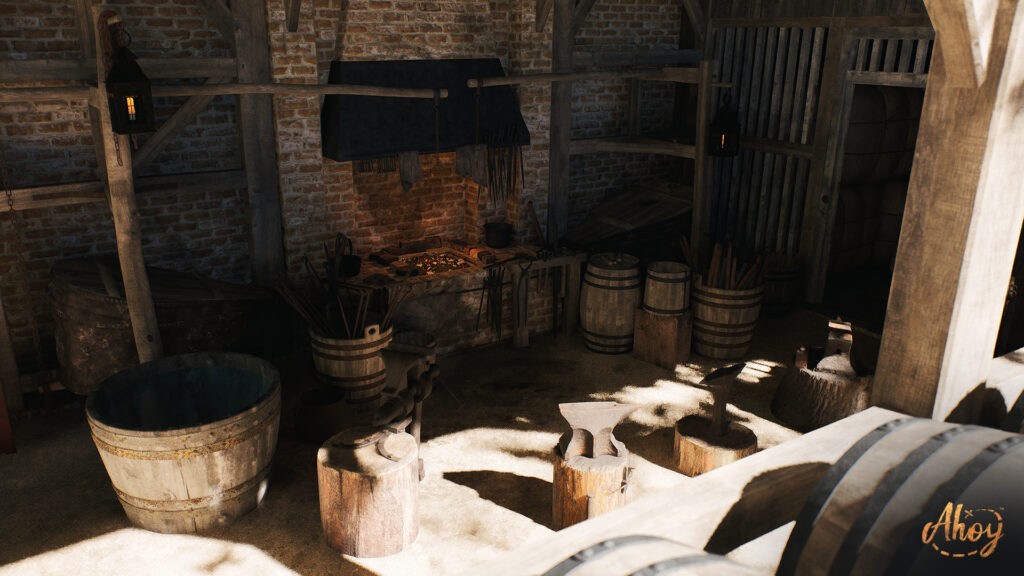 Firstly, we need to establish the simplified multiplayer experience, allowing you to connect to our Port Royal server and walk around the town with other community members. This will enable you to speak to each other through voice chat and/or text chat, and will also include some other ways to interact with other players.
Additionally, we will need to spend some time ensuring Port Royal is not escapable! While I'm sure everyone is eager to weigh anchor and set sail – We do need to limit player movement within the town of Port Royal until those systems are in place. Included in this is avoiding issues of players falling through floors, walking through walls, and other poltergeist-y activities. We will likely not catch them all first time around, but the aim is to release something at least resembling a reliable experience 🙂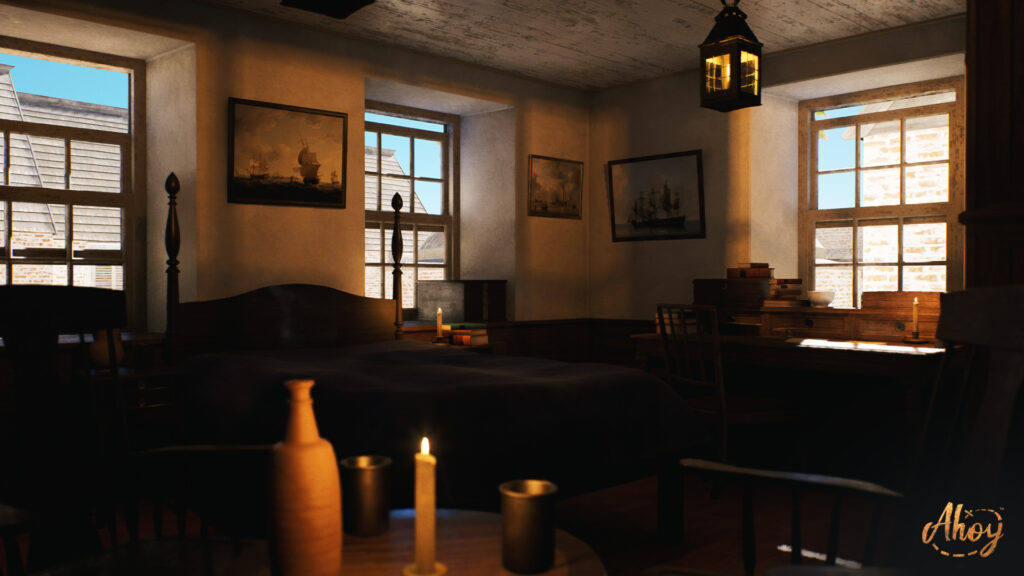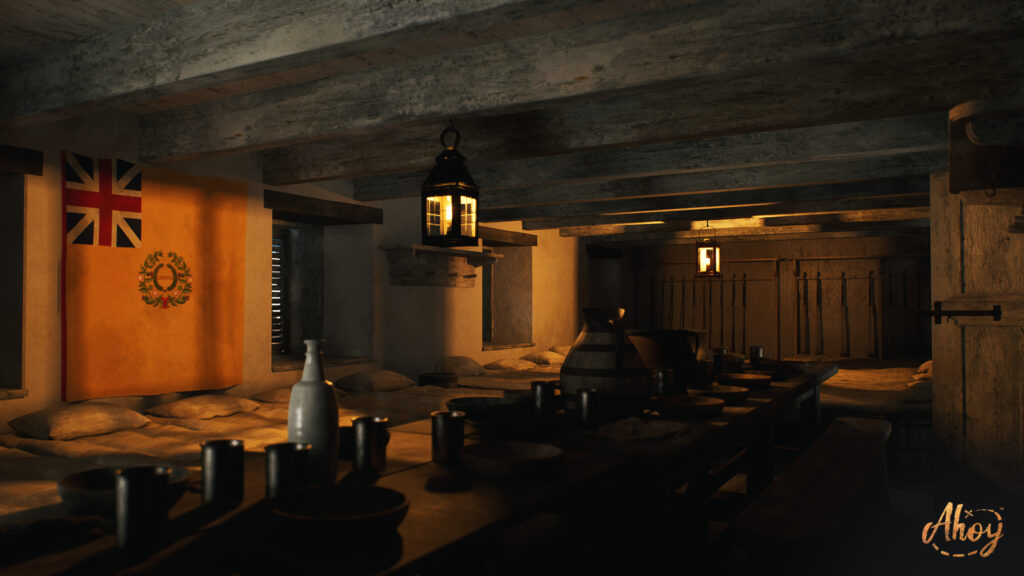 When will Port Royal be playable?
We don't currently have a date for this – We're aiming for August, but as with all things in game development – especially for a project like ours, things can get in the way of those plans. Needless to say, we'll keep you updated along the way and as soon as it is ready we'll begin inviting contributors in waves.
Until then, we hope to bring you more showcase videos like the one this month. If video is a format some of you prefer over written updates we may even begin to transition to video updates more frequently.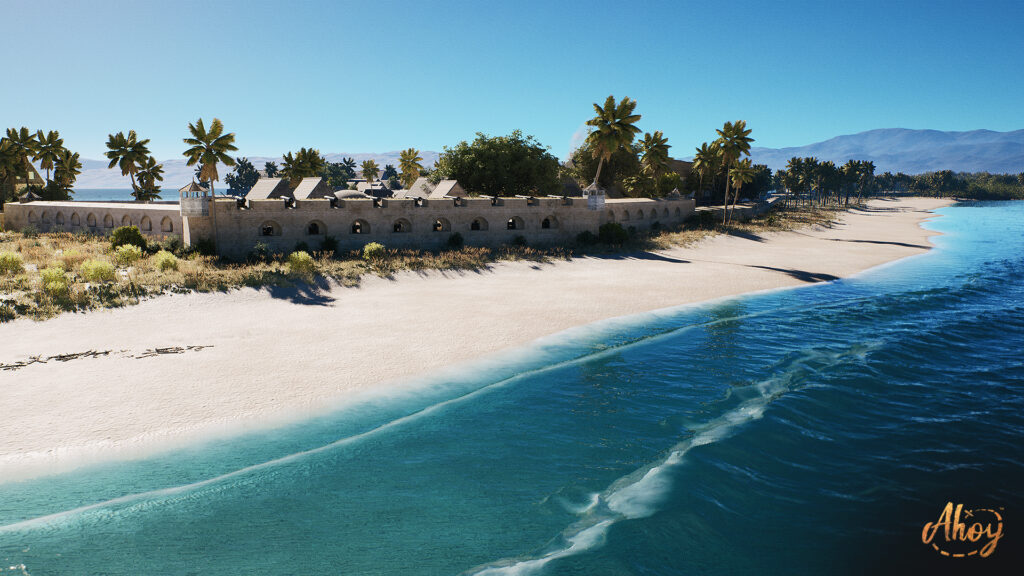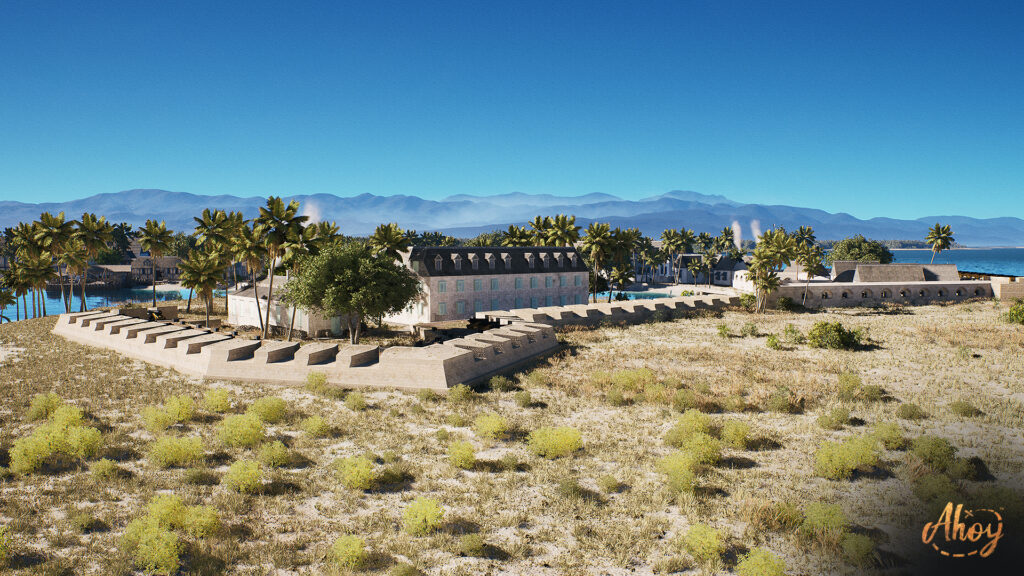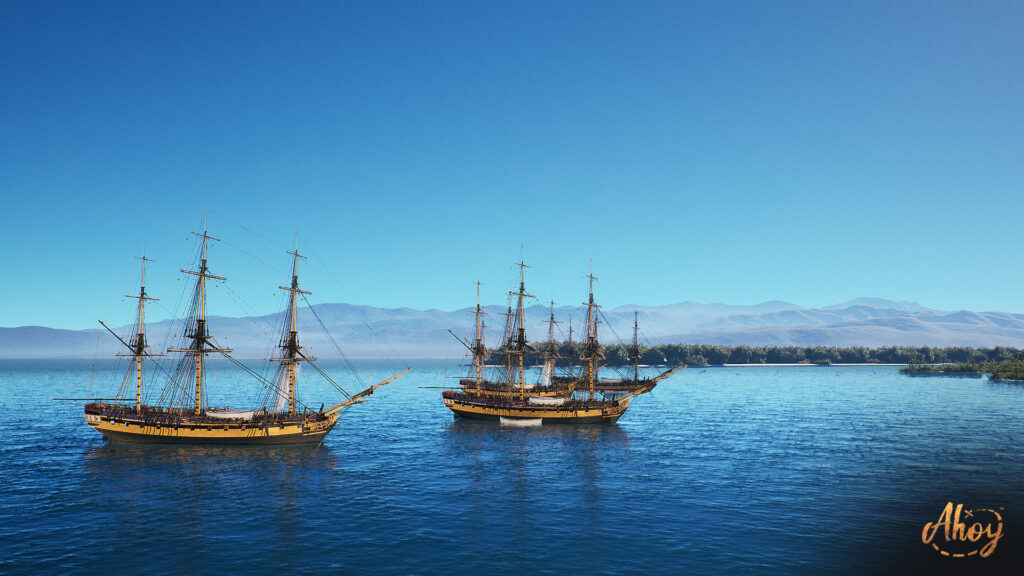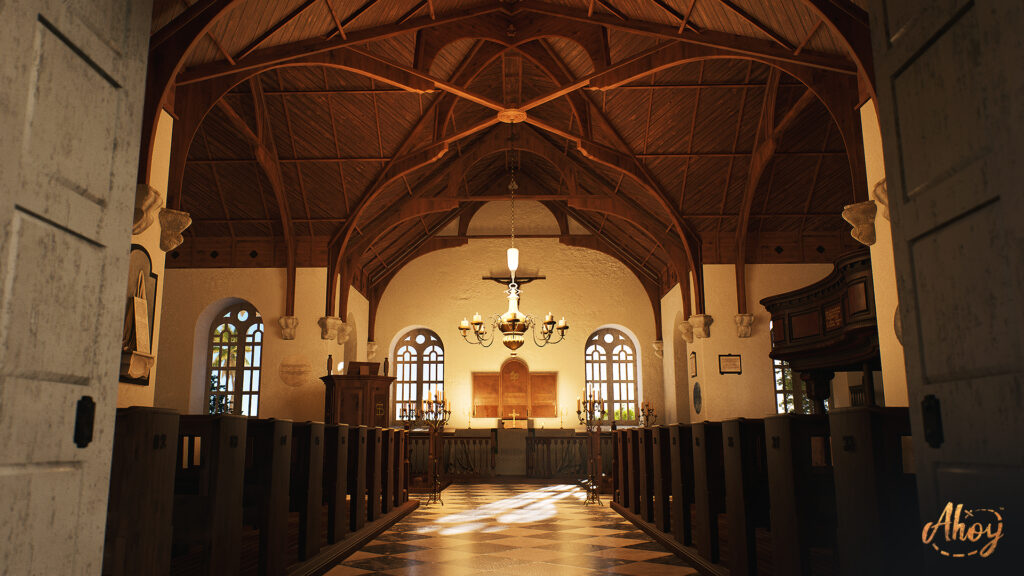 Community Mentions
This month we'd like to highlight TheRedDye, who has been sharing some inspiring personal artwork in the ship modelling section of the Discord server. If you fancy seeing some 3D ships, definitely head over and take a look!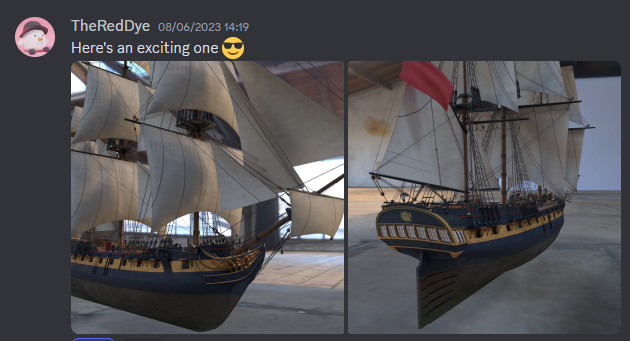 Join The Discussion!
Our Journal updates are often discussed at length in the official Ahoy Discord server. Whether you have questions about the topics covered in this update, or you would like to leave your own feedback or suggestions, please join our Discord server to discuss!
Join the Discord